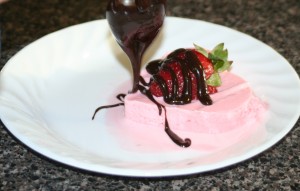 Chapter 28 Tutorial: I Heart You Refreshments
Freeze ice cream in a 9X13 pan, then use heart-shaped cookie cutters to create individual servings. Drizzle hearts with hot fudge and top with a selection of berries. Add a chocolate cookie and a mint leaf to the plate to round out the presentation.
1 carton of strawberry (or any other berry flavored) ice cream
fresh strawberries (or other berries)
hot fudge topping
mint leaves for garnish (I didn't use them this time.)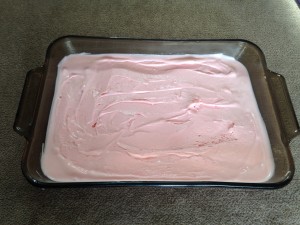 Spread softened ice cream into a 9x13 pan. Place in the freezer for 2 hours.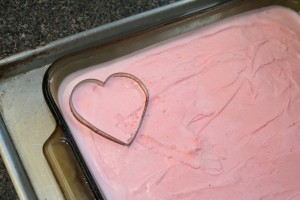 Remove from freezer and press heart-shaped cookie cutter into ice cream.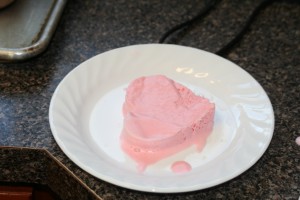 Remove to a serving plate. If you have chilled serving plates, that would be best. Don't worry about the edges melting. The ice cream will pool a bit around the base of the heart and look very pretty.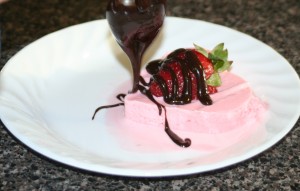 Cut a fresh strawberry in half. Place one half, cut side down, in the center of the ice cream heart. Drizzle with hot fudge sauce. Serve immediately. Enjoy!
Thank you to
Kate
for another great tutorial!
Learn more about
Diamond Rings Are Deadly Things
and all of the chapter tutorials
here